About Us
At the Sacramento Brazilian Jiu-Jitsu Martial Arts Academy we strive to teach the art to all levels of trainees. From kids to adults and even grandparents we look forward to introducing and passing the incredibly powerful techniques of Brazilian Jiu-Jitsu. Our techniques can benefit anyone no matter where your goals or desires lie.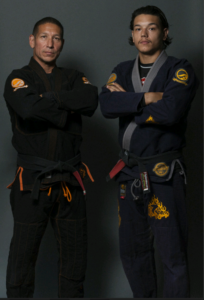 We run a family oriented facility that promotes family first. In fact, the Academy is run by the father and son team of Terry Maxwell and Davin Maxwell. We have many families that attend classes and travel together throughout the State for competition.
The kid's program at Team Maxwell is the cornerstone of the entire program. We strive to help build better character, discipline, and commitment in the kid's attending our Academy. Ultimately want these children to grow up to be powerful and technical, but more importantly, compassionate and responsible.
We look forward to serving you and passing the most beautiful Martial Art  on the planet to all that seek it.